News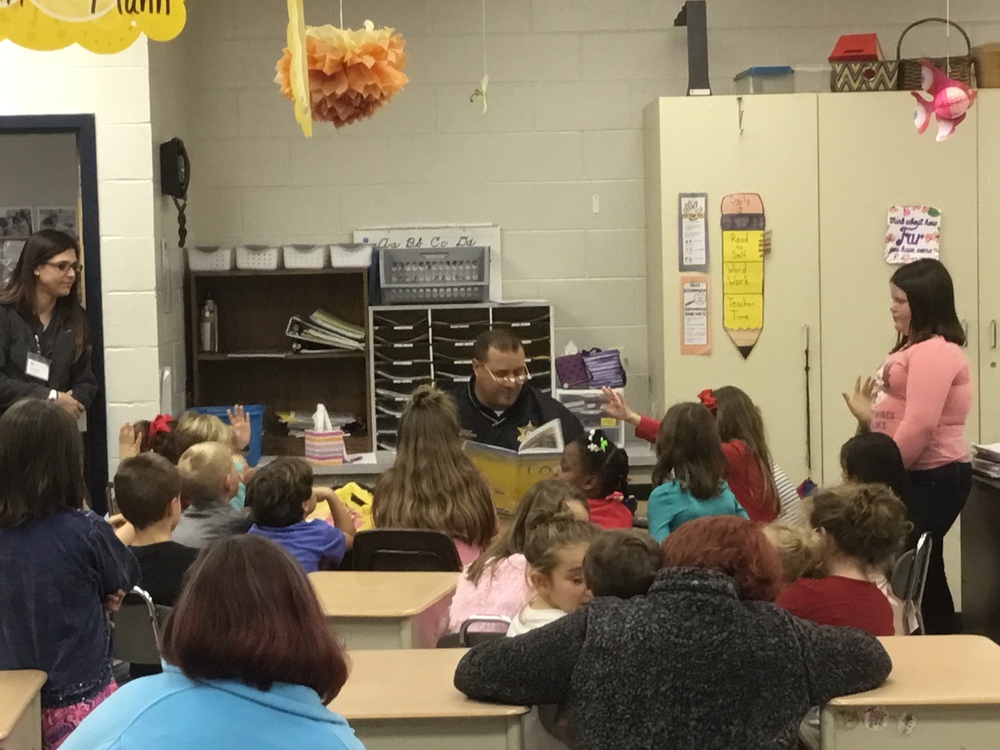 Last night, we hosted our second annual Literacy Night. Community members read books to our classrooms. Special thanks to Dr. Hall, Sheriff Ray Watson, Mary Elizabeth Land, Off...
Our Superintendent, Dr. Hall performed a read-aloud last night to students. First grader, Sarah Ware, loved the book!
DeMarco Edwards, Jaquavious Groves, Mondreques Pickens, and Brayden Sutherland fold the flag with help from a Veteran.
SEE ALL NEWS